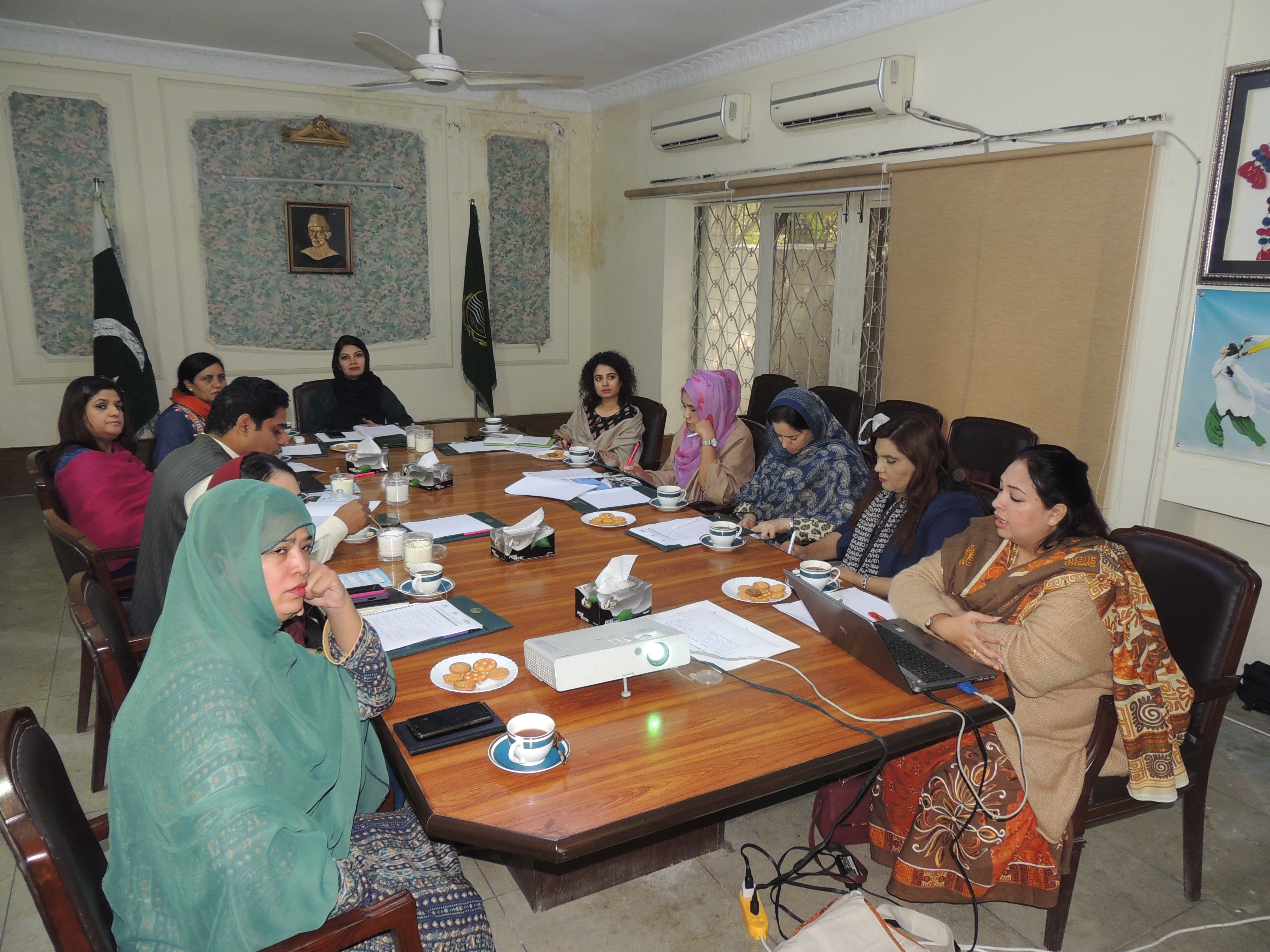 04-12-2018
Lahore
Punjab Women Safety Audit Steering Committee
Women Safety Audit steering committee meeting was chaired by Ms. Irum Bukhari Sahiba, Secretary Women Development, Government of Punjab. Meeting was started with the formal welcome note and round of introduction of participants. She shared the background of establishment of department. She also shared the role and responsibilities, efforts toward gender equalities, achievement of department. Sharing the survey findings of working women issues which was conducted by WDD, transport, housing and day care were on top priority issues. She also shared that PM, CM and Minister for Women Development are very much keen to promote gender equality. In this regard, a committee has been notified for pursuance of 100 days agenda of women empowerment. She also appreciated civil society and role of international organizations for achieving the goal of gender equality in Pakistan. She welcomed the initiative and gave her commitment to lead the study.
Ms. Mumtaz Mughal shared the objectives of Women Safety Audit in Public Transport and Public Places. She shared the background of pervious women safety audit process. The study was co-led by the Women's Development Department (WDD) Punjab, conducted by the Aurat Foundation with financial support of UN Women, in collaboration with the PCSW, SRU, and the Punjab Safe City Authority (PSCA). She acknowledged the support of transport department, LTC and Metro for conducting the study. Keeping in view of strong strategic partnership with women development department she requested to women development department to co led the study and all departments for becoming member of steering committee.
Ms. Ra,na Malik (Team lead for Women Safety Audit) presented the scope of study, methodology timeframe and tool kit. She shared that women safety audit in public transport and public place will be conducted in Rawalpindi. In this regard, district technical working group has been formed. A group of students will be engaged to collect data collection. One day orientation session of enumerator will be conducted on methodology of survey.